TARGETED INTERVENTION
"Wear protection to prevent infection"
Targeted Interventions (TI) are aimed at offering comprehensive package of prevention and care, support and treatment services to high risk populations of Female Sex Workers (FSW), Men having Sex with Men (MSM), Transgender - (TG/ Hijra /Third gender), Injecting Drug Users (IDUs).  The targeted prevention services are also provided to bridge population of slum migrants and long distance truckers.
☛

Components of TI projects :

In targeted intervention, multi-pronged strategies of behavior change communication, condom promotion, counseling and regular medical checkup, treatment for sexually transmitted diseases are provided by engaging NGOs and CBOs in the community.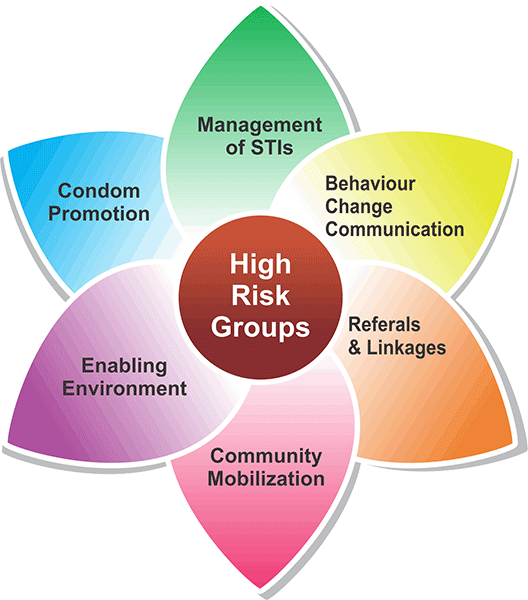 In Mumbai, high risk population is provided services through 34 TI projects (14 FSW projects, 6 MSM projects, 4 TG projects, 1 IDU project, 8 Migrant projects, 1 Trucker project intervention).